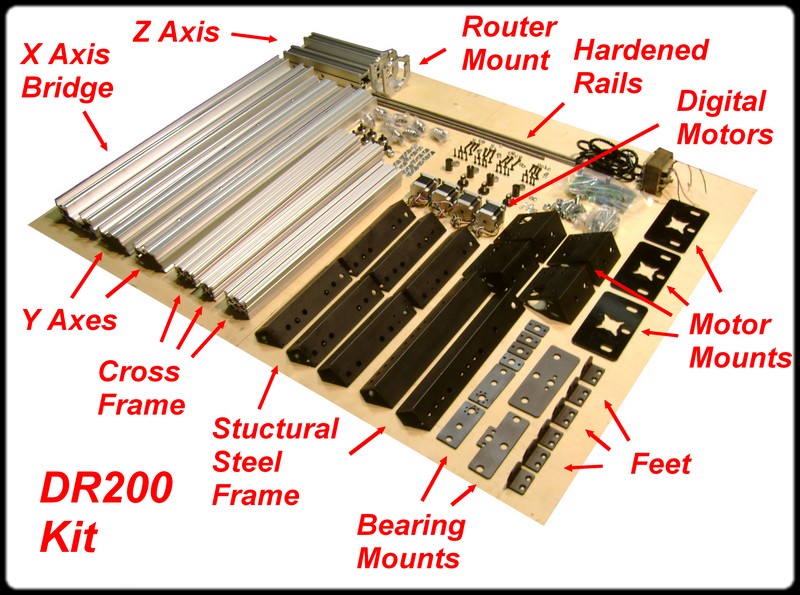 DR200 Structural Steel Kit Parts

All of the steel parts attached to the extrusions are fabricated from heavy duty 2.5"x2.5"x.25" structural steel angle. The bearing and extrusion mounting holes are precision CNC fabricated ensuring easy and accurate machine assembly. Slotted holes are used in the motor mounts for leadscrew alignment. 1.5"x1.5"x.25" steel angle braces ensure that, once assembled, the overall structure cannot shift out of square under machine cutting loads. Multiple mounting holes on the uprights permit 4 assembly slectable positions of bridge clearance. Just run the bolts in to the extrusions to assemble the machine.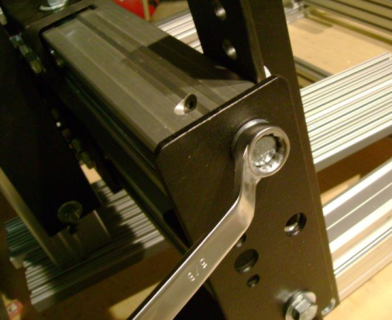 If any adjustments are needed simply loosen the nuts slightly, run the machine back and forth, then re-tighten.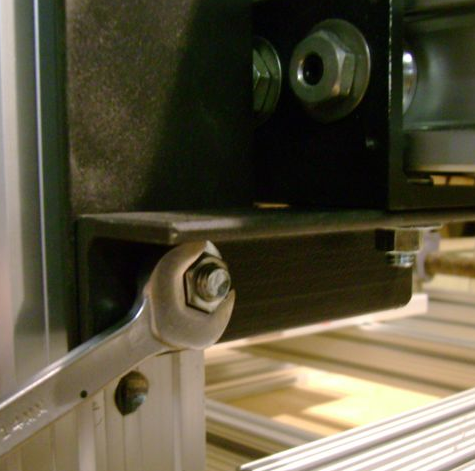 Eccentric mounting bushings allow precision adjustment of the linear bearings.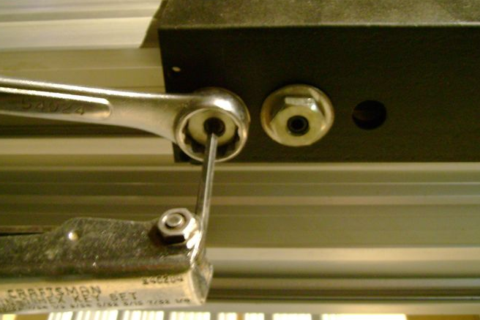 Back